SERVICES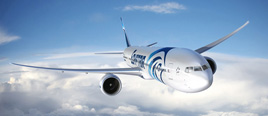 Our professional team includes four overseas returned Doctors in the field of Medical Chemistry and many experienced experts ......
Room 353, E Building, No 998 Shenbin South Road, Minhang District, Shanghai,China
E-mail:biz@synches.com
Telephone:+86-21-53292253

In order to meet customer requirements and ensure supply security, Synches simplifies the procedures of purchasing domestic products and suppliers verification ;Synches also provides trading value-added services to foreign customers:
1. The technical value-added services: for example, verification of the necessary technology and key points of production.
2. Quality control and inspection services: for example, review of the quality system, process control, inspection, reporting.
3. Supply capacity and assured value-added services: for example ,according to customer requirements or characteristics of the project ,achieve an appropriate audit to the manufactory,including safety, environmental protection, production control, logistics, tracking of the whole progress.